March 2008

Contents of this Newsletter

1. New online courses- Some of our courses have recently been made available to study online!
2. Thinking of a career in health, but not sure where to start?
3. Visit our bookshop
4. Business & IT news -Why don't some IT Professionals succeed?
5. Want to be your own boss? -Stop dreaming about it and actually do it!
6. Best sellers - View our best selling courses for the month of February, and see examples of the highly qualified and experienced ACS tutors who teach them.

1. New online courses

These courses have recently been made available to study online!
Click on each to find out more.



3. Visit our bookshop www.acsbookshop.com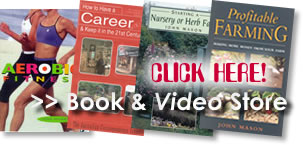 4. Business & IT News
Why don't some IT Professionals Succeed?

Success in Information Technology (IT) is all about being at 'the cutting edge', rather than just 'having the qualification'. Qualifications help when they give you a foundation in what's 'cutting edge' at the time. ACS IT courses reflect this need, and that's why we only offer relevant, widely used programs / programming languages in our courses.
See our list of IT courses here.
5. Want to be your own boss?

Our Starting a Small Business course will guide you though the process from start up to maintenance. Reduce your risks and enlist our expert assistance.
FREE advice! If you're serious, talk with one of our experts, obligation free. Click here to email.

For some helpful tips on where to start when you want to start your own business, check table below
Considering this type of business?

Start with this course:

What else is needed?

Plant Nursery – starting small from home

Nursery Growers Course

At least a few hundred sq. m. of space & water

Bed and Breakfast

Bed & Breakfast Management

One or more spare rooms

Gardening Service



RHS Certificate 2 in Horticulture

Vehicle, tools

Bookkeeping Service



Bookkeeping I

Basic computer skills.

Professional Consultant

Professional Practice for Consultants

Expertise in something

Web Site Developer

HTML (minimum) or Certificate in Web Development(comprehensive)

Computer, technical ability

Restaurant or Caterer

Food and Beverage Management

Use of Premises & equipped kitchen

Garden Designer



Landscaping I (minimum) or Certificate in Garden Design
(more comprehensive)

Car

Photographer

Photographic Practice (minimum) or Certificate in Photography (comphrensive)

SLR digital camera, fast computer

School or training company

Certificate in Education

Use of Premises & office equipment

Farmer

Certificate level qualification

Land, some capital

Natural Therapist/Health Practitioner




Advanced Diploma in Complementary Medicine

Office/Consulting rooms; insurance

Event Manager

Event Management (minimum), Certificate or Diploma level qualification

Network of contacts –reliable suppliers

Any of these or any other small business

Starting a Small Business

A good idea for a product or service.
Download our full Business / IT newsletter here! (PDF)
4. Best Sellers!

Best selling courses in the UK for the month of February:
Animal Behaviour



Tutor example: Dr James Euclid B.Vsc.(Hons), B.VBiol (Hons), PhD.
Dr James Euclid graduated with honours in Veterinary Science from the University of Queensland , Australia in 1985. After 5 years in mixed practise, he undertook a PhD in Veterinary Parasitology at James Cook University in Queensland . Upon completion, he tutored at the University of Melbourne . After a year, he returned to general practise. He has since written two books on veterinary clinical practise and runs his own practise in Melbourne , Australia.

Poultry



Tutor example: Peter Douglas Dip Animal Husbandry
Peter has worked with and kept animals for over 50 years and has even won prizes for his poultry breeding. Amongst other things, he is a former lecturer with the University of Queensland (Gatton), and manager of Dreamworld Wildlife Park. Peter has both wide ranging experience in farming and wildlife management, and continues to apply that knowledge both through his work with ACS, and helping his adult children who have pursued careers of their own in similar areas.





Tutor example: Maggi Brown RHS Cert Hort Cert Ed. Member RHS Life Member Garden Organic (HDRA)
Maggi is regarded as an expert in Organic Growing throughout the UK, having worked for two decades as Education Officer at the world renowned Henry Doubleday Research Association. She has been active in education, environmental management and horticulture across the UK for more than three decades.

RHS Certificate II in Horticulture





Tutor example: Adriana Fraser Cert.Hort., Adv.Dip.Hort, Adv.Cert.App.Mgt.,
25 years of experience in horticulture, business and journalism.
Adriana has written regularly for a range of publications (including Australia's national Grass Roots Magazine) since the early 1980's.She operated a commercial display herb garden in her previous home, hosting visits regularly for all types of groups. She is developing a similar venture at her new property and continues to be actively involved in writing, tourism and practical gardening; in addition to her work for ACS.