Horticulture I Course Re-launched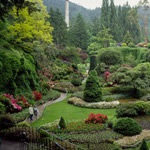 Horticulture I was the first course we ever developed; way back in 1979; and at times over the years, annual enrolments in this course have exceeded 250 people. We have frequently revised this course; and have noticed a significant increase in interest over recent months. This has prompted us to re-launch the course in this newsletter.
Why Horticulture I? This course is a tried and proven way of developing a very solid foundation for building a business or lifetime career in horticulture. It has worked for thousands of people in the past, it can work for you.

OVER $250 EXTRA VALUE!!!
Enrol before the end of November for our Special Offer: We will supply 9 ebooks written by our staff and principal, and chosen to be particularly useful for students studying this course:
Trees & Shrubs, valued at $24.95, Plant Pests & Diseases, valued at $34.95, Tropical Plants, valued at $21.92, Growing Conifers, valued at $19.95, Fruit, Vegetables & Herbs, valued at $32.50, Climbing Plants, valued at $32.00, Growing & Knowing Annuals, valued at $32.95, Growing & Knowing Bulbs, valued at $32.95, Weeds, valued at $21.95. To read an outline for each of these ebooks, take a look at our bookshop: www.acsebook.com
For more information on the Horticulture I course, click here.