Alternative Education has Advantages: Editorial by John Mason (Principal)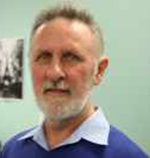 There are many ways that people learn. Education doesn't need to be the same for everyone. In fact, it is better if it is not the same for everyone, for two good reasons:

1/ Everyone learns differently. People are more effective learning different ways of doing things. For example, some people have a natural tendency to process information and they will learn better when processing information, where others learn better by gathering information, and their learning capacity will decline when they are forced to be processing.
2/ Different courses taught in different ways will produce people with different mixes of skills and knowledge. The world thrives on diversity and a more diverse education system produces greater capacity for innovation and growth.
Getting outside mainstream education can be a good thing. If you study different things in a different way; you will have different skills, giving you a competitive advantage in today's world.
ACS Distance Education has been developing different courses for decades based on experiential learning. Interestingly, our graduates frequently tell us of their success because of things they learnt with us, that colleagues did not cover in their mainstream courses.