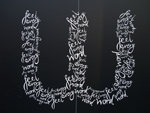 How Writing has Changed?- What's Changed in Writing and Publishing?
First, it's necessary to understand that publishing anything, in either a print or electronic format; involves several stages:
Stage 1 -Creating Raw Intellectual Property: This is the writing, photography, and/or creating drawings or illustrations.
Stage 2 -Editing: This involves reorganising and refining the intellectual property into a form that can be used for publishing.
Stage 3 -Design or Layout: This involves applying graphic art or design skills to create a visual image that will be seen by a reader. The final image combining words and graphics is created here.
Stage 4 -Publishing: This involves putting the images into a form that can be accessed by the reader; perhaps printed material, perhaps images on the internet, or maybe images on a CD.
Stage 5 -Marketing: This involves promoting, selling and distributing the published work to readers.
Read More here.